FOR NORTISU, FUJIFILM, AGFA & DURST
UPGRADE LASERS FROM DPSS TO DIODE DESIGN
NORITSU
HS-1800 FILM SCANNER!
You have a choice: buy new laser made by minilablaser.com or obtain an upgraded original Shimadzu or Showa laser module. All new and upgraded laser modules have the same semiconductor diode basis (SLD) with the same reliability.
Today, we can repair any laser of any minilab equipped with a Solid State Laser. A big number of different laser modules have been sold and repaired by our unique technology. Plenty dealers around the world offer our service. Join the club!
For more than ten years we have been producing new diode laser modules for Noritsu, Fujifilm, AGFA, Imetto and Durst photofinishing equipment. In 2014 we surprised the world by launching on market of new unique AOM driver with a standby mode. We pride ourselves on our ability to think differently.
We are constantly developing new products.
Our technology leadership is the cornerstone of our ability to deliver innovative solutions to customers. We can help you to bring your idea to life if you need any special laser for your research or custom application. Contact us to discuss the details.
reliable Experts in product development
We are a leading manufacturer of diode laser modules and signal processors for the modern photofinishing equipment. By developing state-of-the-art optronics, our team of experts helps service engineers to offer high-quality products and service to the lab owners.
With a company history dating back to 1994, we are recognized within the industry for our reliability in quality, delivery accuracy, and strong customer focus. We also have established close co-operation with different service companies and freelancer engineers, securing quick access to cutting-edge technologies and developments within our field.
ARE YOU A SERVICE ENGINEER?
WANT TO BE AMONG THE PROFESSIONALS?
Join our Facebook group of service engineers and find the answers
to any tricky questions.
Share your ideas in minilab support and get help from your
colleagues from all over the world.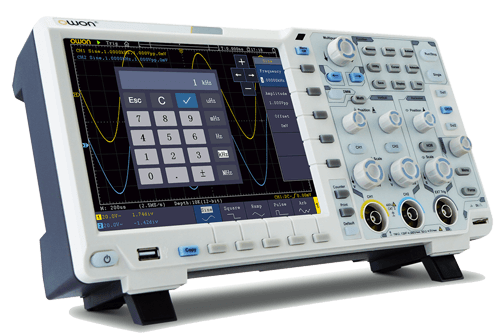 We employ the highest level service engineers who repaired hundreds of different laser systems. All of them have an excellent technical background in electronics and/or laser physics.
The most important advantage of our team is an ability to think differently and find the alternative and easy way to repair the most difficult cases of solid-state lasers malfunctions.
In our research, we often use the experience of our colleagues from the Institute of Laser Physics of the Siberian Branch of the Academy of Sciences of Russia, located in the Scientific District of our city. Some new brilliant ideas came after it.
Refer the laser repair to the experts!
During the order of the laser, the customers sometimes forget about the question of support. Trying to find the lowest price in the market, you risk losing more in the future, if a seller cannot provide a technical support during and after the warranty period.
Our Technical Support Team is always available via email, WhatsApp/Viber chat by phone and will do their best to assist you to solve any problem arisen.
We stock a full inventory of laser parts and supplies for the industry's leading brands minilabs' laser systems.
Immediate access to this inventory allows us to speed repair and maintenance times while keeping costs down.
All our laser modules we assemble on the military plant with a strict quality control. Laser undergo plenty of different tests before the release to the customer:
– high/ low-temperature change test
– overvoltage/overload test
– ESD protection test etc.
Minilablaser.com provides laser testing with a wide range of laser testers, integrated into a multi-sensor electro-optical test bench, where each laser also has a special optical preadjustment for a recommended laser beam path for a certain model of the minilab.
In 90% of cases, it is a plug & play device.
We sell reliable lasers.
Some of them have been working for 9 years.
The number of our dealers is growing each year. If you want to start a new profitable business and represent our company in your country, contact us at any time. You will receive special dealer's prices for our products and spare parts for minilabs.
Also, you will be able to offer your customers reliable lasers with 3-years guarantee (Noritsu type B/B1 & all lasers for Fujifilm Frontiers) and the strongest technical support.
More than for 11 years our company has been selling the laser modules for Noritsu, Fujifilm and AGFA minilabs.
We offer a free delivery service by EMS to any corner of the world to all our customers.
We guarantee a good package of the goods to have them safe during transportation.
Low price, high quality, and fast delivery attracts lots of customers every year.
Do you want to make an order?
Welcome!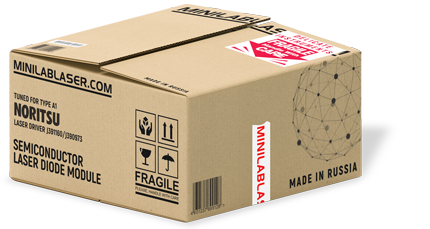 Today we shipped the Noritsu HS1800 film scanner which was equipped with 125/240 AFC and AFC120-II film carriers with a possibility to scan 135 and 120 types of films. A new owner in France will receive the perfect scanner with a full set of manuals and...
read more
WE SELL SPARE PARTS
Buy spare parts from a reliable source only
WE ARE ONE OF THE OLDEST
SPARE PARTS SUPPLIERS
Our company has more than 24 years of experience in spare parts supplies for all Noritsu and Fujifilm minilabs.
We offer:
– laser modules, AOM crystals, mirrors and other laser components, paper magazines
– rollers, pumps, gears, belts, shafts, bellows, filters, bearings
– electronic PCBs, power supply units
– AOM drivers/signal processors, laser drivers, Electronic PCB
– Capacity Boosters, drivers, system program and patches
– Long Length Print kits and kit of manuals, etc.
Spare Parts will be delivered directly from Japan to your address!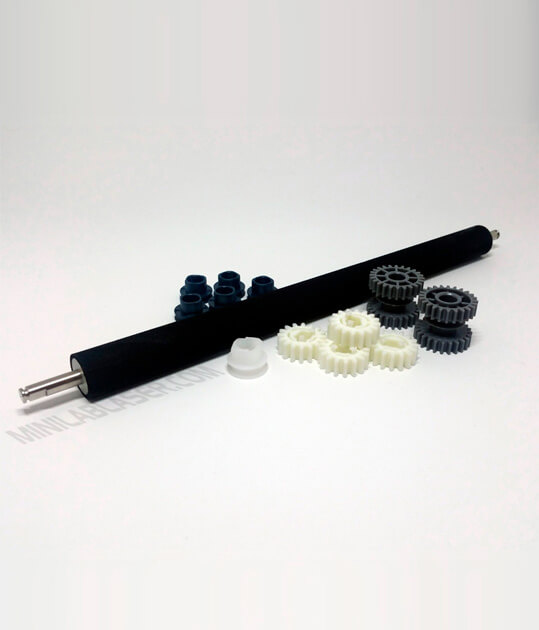 BEST LASER MODULE DEVELOPERS
AT YOUR SERVICE
Our company was founded in 1994 in Russia (Siberia region). For many years we have been involved in the repair of photo laboratories and hope that minilablaser.com is well known among the professionals.
We know photofinishing equipment and we know how to repair it.
Our team is very ambitious and we want to be the best in laser repair service and do our best to make the best lasers. Do you want to know more about us?